Decor for the Cinématèque française
I work with the Cinémathèque française to create set decors of paper-cut shadow theater based around the films of Georges Méliès. The first collaboration took place in August 2020 during the "Il cinema ritrovato" festival in Bologna. With Émilie Cauquy, responsible for the distribution and promotion of the film collections of the Cinémathèque française, and Frédéric Tabet, magician and lecturer in film studies, we created a performance of magic and shadow theater to accompany a session dedicated to films by Méliès. We resumed this collaboration in 2021 during a dedication to the works of Georges Méliès at the Cinémathèque française. In april 2022 we created a spectacular performance in the Auditorium of Louvre together with Dominyka Adomaityte (foley art), Julie Linquette (boniments), Lawrence Leherissey (piano) and Antonin Frachet who assisted me on creating shadow theatre.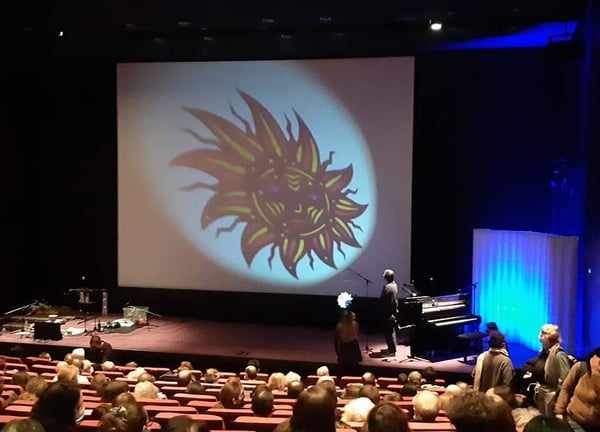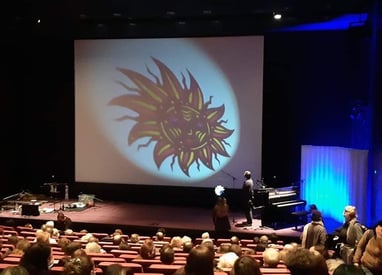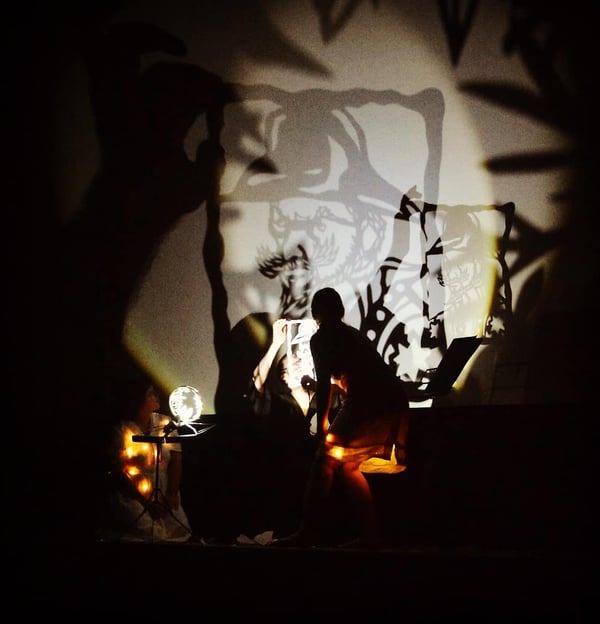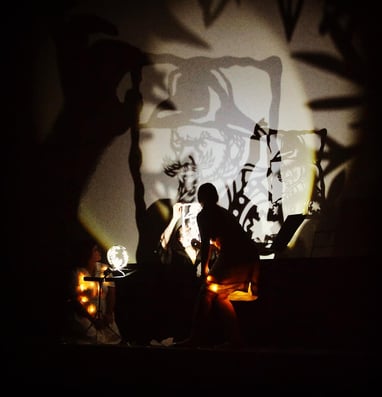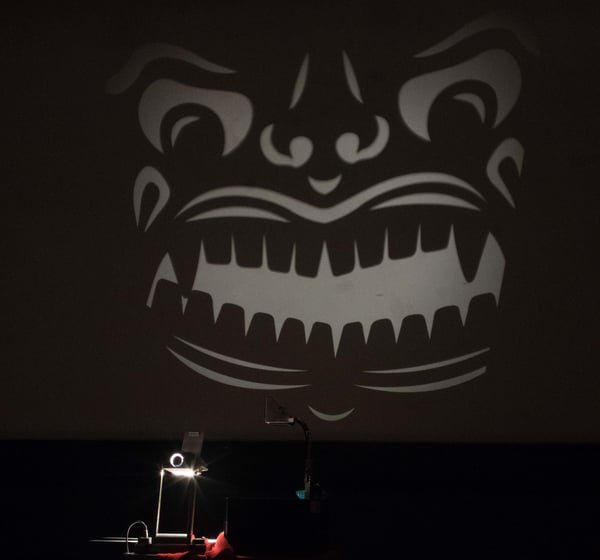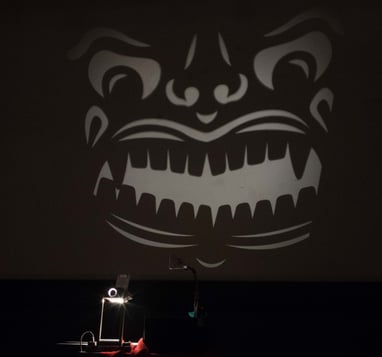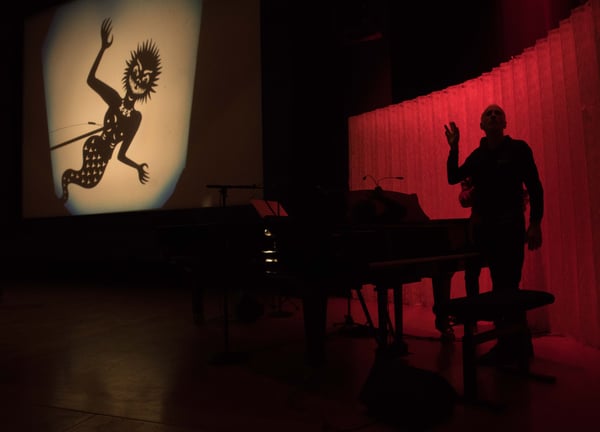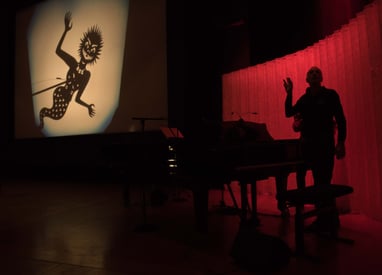 Decor for the Cité de la musique (Philharmonie de Paris)
Between March and December 2020, I worked at the Philharmonie de Paris (Cité de la Musique) to create the decor for the educational concert based on the myth of Prometheus, intended for an audience of CM1-CM2 students. I imagined a paper cutting decor in partnership with Procédés Chênel. My role in this project consisted of imagining and technically producing the scenography while respecting the allocated budget that was planned, as well as ensuring the assembly and lighting of the set. I also assisted in the filming and helped manipulate the shadow puppets I had designed for the concert as part of the set.